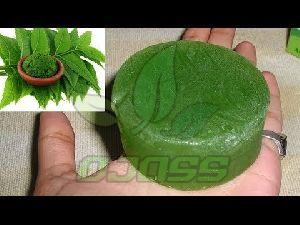 Why use herbal soaps? You must have stored this question in your sub-conscious mind! This article is going to answer your question.
Soap is one of the commonly used things that used in every household to some capacity. There are some people who often remain in search of the cheapest option available in the market. Where there are others who like to find natural soap for everyday use. You can also consider your daily soap as an opportunity to promote health and hygiene.

Herbal soaps manufacturers in India often provide their soap products as a pursuit of happiness and health in compared to the conventional soaps. Most of the supreme brands of herbal soaps are loaded with organic honey, essential oils, and real fragranced flower buds. Being encircled by the warmth of soppy honey, such soaps are eligible to create an imaginary floral garden in your bathrooms areas. Smoothness, moisturizing and soothing on the side of honey, and refreshment, anti-bacterial power, and exfoliation on the side of the essential oils make a herbal soap bath perfect before bed-time. Doesn't this sound gorgeous? It's even greater to experience!

What is meant by herbal infusion?
Herbal infusion actually refers to the method of infusing all the herbs in the base oil like sweet almond oil to prepare the soaps. This process may take a minimum of 10 hours to a maximum of 40 days.

In this technique, all the herbs are placed in a Mason jar, and a lot of base oil (like almond oil) needs to get poured into it so that the herbs remain completely emerged into the oil. Remember, it is a slow process, so, often longer soaking time is offered so that the oil can absorb all the necessary properties of the herbs into it.

Often for satisfying the higher demands of the market, herbal soap manufacturers in India use hot bath techniques for the herbs to execute a quicker infusion. The herbs need to heat up in the base oil for a minimum of 10 hours to get a similar result. After the boiling is done, the herbs are separated from the oil which is now ready to be used in the processing of herbal soaps.

Herbs are beneficial, how?
Are you a regular user of cosmetic soaps? Do you know which chemicals are using on a daily basis? Actually, most of these chemicals can offer you skin drying as well as skin allergies too. You may get a bonus of various types of skin infections and other skin diseases and you need to understand that regular long time uses of cosmetic soaps can slowly block the skin pores and hamper the natural breathing of skin cells.

Take any herbal soaps supplier from Uttar Pradesh and he will assure you of his product for being scent percent organic and inclusion of plant extracts in the soaps that is responsible for soothing the body and mind. If you have a problem of psoriasis or eczema, you can benefit your skin by using herbal soaps regularly. And, if you do not need to soothe your skin, with its regular use you can feel more emotionally balanced.